How will you collect sponsorship money?
Setting Your Fundraising Target
Aim high! Set yourself a high target, and be proud of asking for sponsorship; you are not collecting donations for yourself but for PSC patients and their families. It is a great idea to get a few large donations early on. This encourages others to follow suit and be equally as generous!
If you are taking part in a fundraising event, you can collect sponsorship money directly from your friends. Where possible, try to collect the money up front - it will save you a lot of time in the long run! Using our sponsorship form means you can include Gift Aid declarations from your individual sponsors - their donations are increased by 25% at no extra cost to them.
Online Sponsorship Collection
An online fundraising page is an easy and secure way for people to sponsor you.  With Virgin MoneyGiving and JustGiving, your donations automatically get sent to PSC Support so it's a simple, hassle-free way to collect sponsorship money.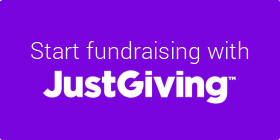 Get personal!
It is important to personalise your page with your own story and photos, and it just takes a couple of minutes to set up. We've found that this makes a huge difference to the number and amount of donations given.